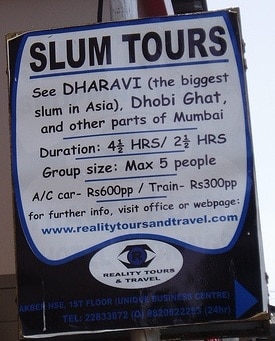 I spent a number of years in the world of Short Term Mission Trips. I don't regret it. We worked with a long term focus, and in spite of many "learning" moments I trust that the Kingdom of God was advanced in the earth.
But I did have the opportunity to observe many interesting things about how Americans tend to view "the lost" and "the poor" and "the needy" in the world.
I remember preaching the Gospel of Jesus in an Indian village. The temptation was there to see the beautiful people in that village as helpless lost people that needed me to bring Jesus and save them.
I chose a different path. I chose to see each person whose eyes met mine as a brother or sister human being, equal to me in every way. I was just a Messenger. A Servant. I am not the Savior.
We Americans sometimes like to be "missionary tourists." We like to go out and save those poor wretches in the rest of the world.
This little rant was inspired in general by my life experience and in the moment by this article over at TheVeryWorstMissionary.com:
"I want to fill a rental van marked "Tourist" with unbelievably rich people and then I want to bring them to your middle-class neighborhood to take pictures of you and your kids and your house and your cars." [Read More]