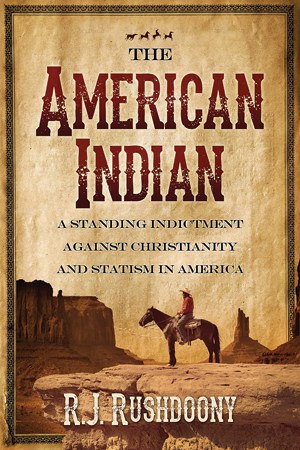 Mark Rushdoony is interviewed on the Law and Liberty Podcast about the upcoming release of the book The American Indian: A Standing Indictment Against Christianity and Statism in America by R.J Rushdoony.
Or you can listen at the original source here: https://chalcedon.edu/resources/audio/rushdoonys-book-the-american-indian
R.J. Rushdoony was a missionary to the American Indians when he was a young man. The book is a collection of essays about the devastating effect of statism on the American Indian People. It is also available as a Kindle download.
(Podcast episode embeded with permission from Chalcedon. Thanks Chalcedon!)